Living room
Not everyone understands the beauty of the living room, and not everyone needs it.
Living room in a modern style is a combination of styles and the latest trends. Modern, high-tech, minimalism can fit very organically into a single interior of the main room. But when you want to decorate the room in this way, it should be taken into account that imagination and talent of combining directions should lead to comfort and functionality of the room.
Living room in a modern style is suitable for young people who welcome an active lifestyle. But even older people will be able to appreciate the benefits of the interior, made in this way, due to the presence of a large amount of free space. The main rule of such design is the right choice of decor elements. It is necessary that each of them has its own function and organically fit into the overall picture of the style.
Modern living room design implies not only the overall design of the room, but also the presence of comfortable furniture, fashionable appliances and accessories, combined into a single whole.
It would seem, what difficulties can present a combined painting of the walls? Take a roller or brush and get to work! But, as practice shows, the finish, made with haste, usually not happy with the effect. What's the catch? No, not in the technique, but in the selection of colors, the quality of the paints themselves and, of course, in the adequacy of this solution for the specific room. The greatest number of problems arise in the process of painting the walls in two colors. Above this task sometimes, and designers puzzle for weeks. The problem is precisely the limited number of partner colors.
Combining colors
You can add bright colors by painting just one wall in your living room. This will really change the accent of your living room without going into a major decorating project. If your room has an alcove, this is the perfect choice for additional color. You can choose bold contrasting colors from floral patterned fabrics or shades no darker than the tones of the other walls. Changing colors is exciting and fun.
Spread out some pillows
Nothing adds color to your furniture like strategically placed cushions. Whether you choose a floral patterned sofa or a solid color chair cushion, or a colorful patterned cushion for a solid color chair or sofa, these simple additions will make your comfort more comfortable and vibrant.
Plants in the living room
Add a little Mother Nature (even if you're trying to trick her!)
Green or flowering plants will give your living room color, fragrance, personality, and a nice feel. If you don't have a "green garden," find a nursery or home center and buy low-maintenance plants. If you're outdoors a lot, buy cool artificial plants that are on the market now. You can find great plants, leaves and flowers that you just need to put in a vase.
Add a fancy lamp
Even if you have a traditional classic living room, you can add something interesting by choosing a bright or quirky lamp or lampshade. How about a fun pot or object? You can install electrical components at a reasonable price at a lamp store. Then choose a lampshade with an interesting shape and add color by trimming the fringe, beads or ribbon at the top and bottom. Or just buy a fancy lamp that matches your living room.
Change the color of the floor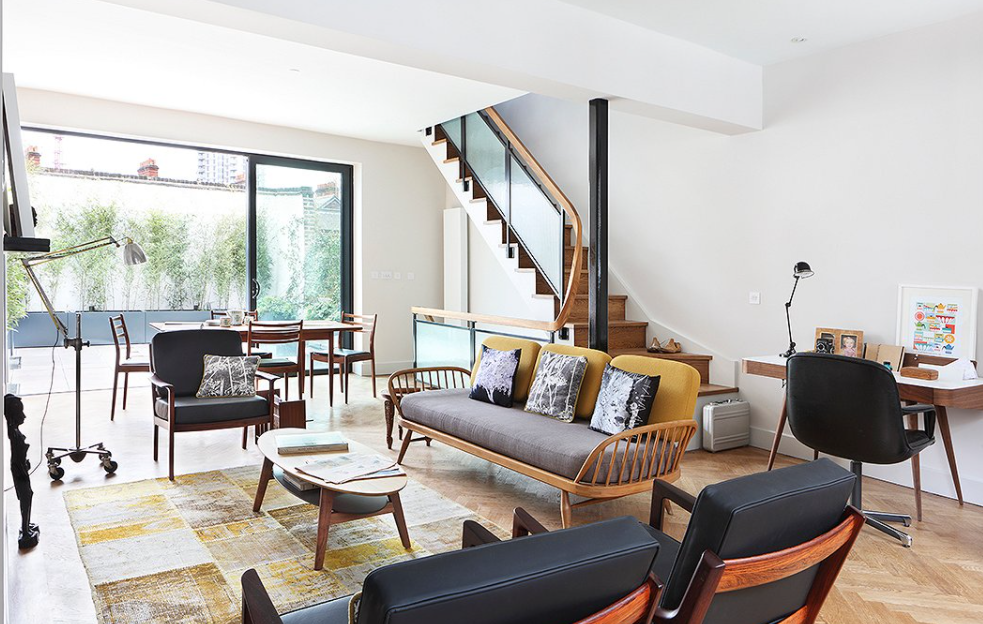 Bright rugs conveniently placed in front of a chair or under a coffee table can add color and texture to your living room. It can be placed on a hard floor, stained floor or rug. You can choose a contrasting color chosen from the fabrics you use in the room, or you can find a color with a fun pattern that matches the theme of your room.
Install a large mirror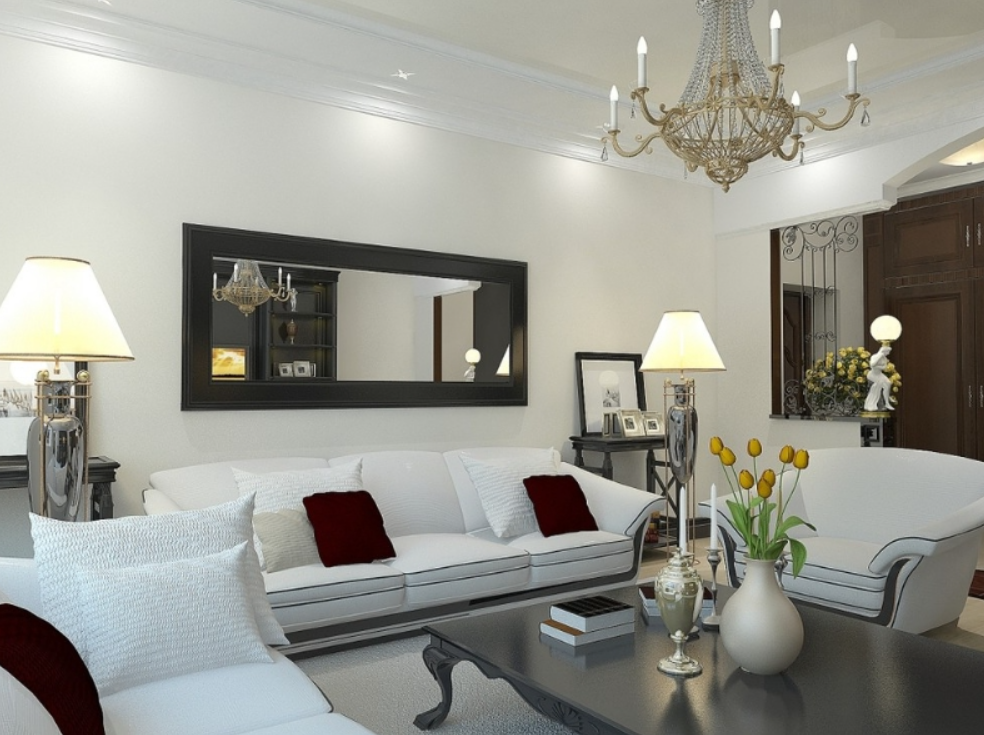 Place a large mirror on a bare, boring wall. Choose a fun frame or decorate a piece of the mirror with coding or braid. If you have an old frame, paint it a lighter color. Mirrors reflect colors around you and add light to a space.
Challenge the art
Gorgeous artwork placed in the living room not only adds to the decor, but also introduces colors and shapes that may not be available in larger spaces. Compose simple photographs with colorful matte and bright frames.
Add a plaid, a blanket
Handmade plaids, wide plaids, or cozy multicolored blankets look interesting when thrown over the back or armrest of a neutral sofa or chair. Choose a color that accentuates different parts of the room. Or buy something that matches your interior in a store. And this practical device will help you feel comfortable while watching TV or reading a book.
It is not difficult to decorate a room in a modern style. The main thing is not to forget that it must be spacious, comfortable, and the environment must please its inhabitants.