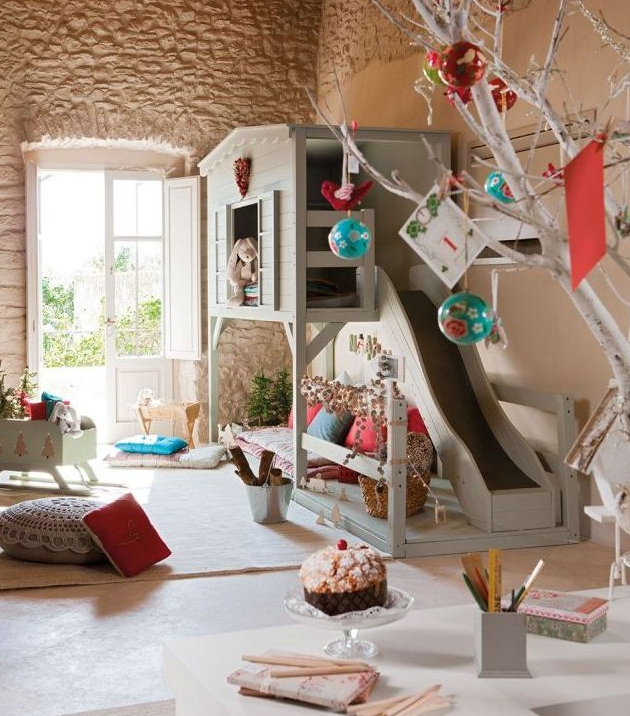 The arrival of a child in the family is a great joy for parents. Many parents even before the baby is born begin to make repairs in the nursery, rearrange the furniture in the apartment and trying to adjust the interior for the baby. You will not notice how in a couple of months the child will start to crawl, explore the world around them, master the territory, and he will start with his child's room, gradually moving to other rooms. And it is at this point it is important to take care of the safety of the baby. Since the growth and development of children is very fast.
Children show an increased interest in various things, which sets dangerous precedents. There are always many dangerous places and details in every home. For example, these are household chemicals, various sharp objects, corners of furniture, etc. All of these are important to consider and take note of.
How to find these dangerous places in the house?
To do this, just imagine yourself as a child. Get on all fours and crawl around all the rooms. See exactly what could pose a danger to your child. Young children are always attracted to brightly colored things, different flaps that open, doors, etc.
A safe cribs for your baby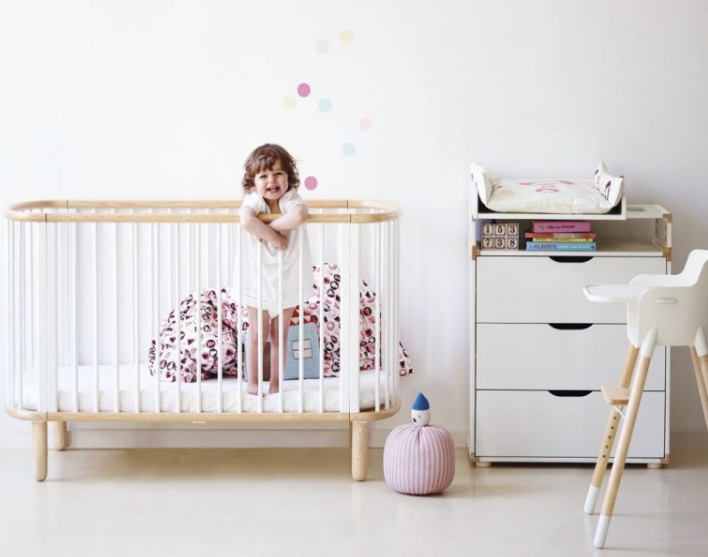 Before putting your baby in a new or used crib, make sure the following safety guidelines are followed:
Cribs must have a fixed edge. Side cribs pose a serious danger to infants. Equipment malfunctions common to newborn designs often result in injury or death.
Crib dividers should be no more than 2 and 3/8 inches apart so that an infant's head or limbs are not caught between the dividers.
Corner posts over 1/16 inch are prohibited unless they exceed 16 inches. Your baby's clothing can cause strangulation.
The mattress in the crib must be firm and fit properly in the crib. There should be no more than two fingers between the sides of the mattress and the bed frame. Anything more than this can cause your baby to get stuck between them and get hurt or suffocate.
How to keep your baby safe in the crib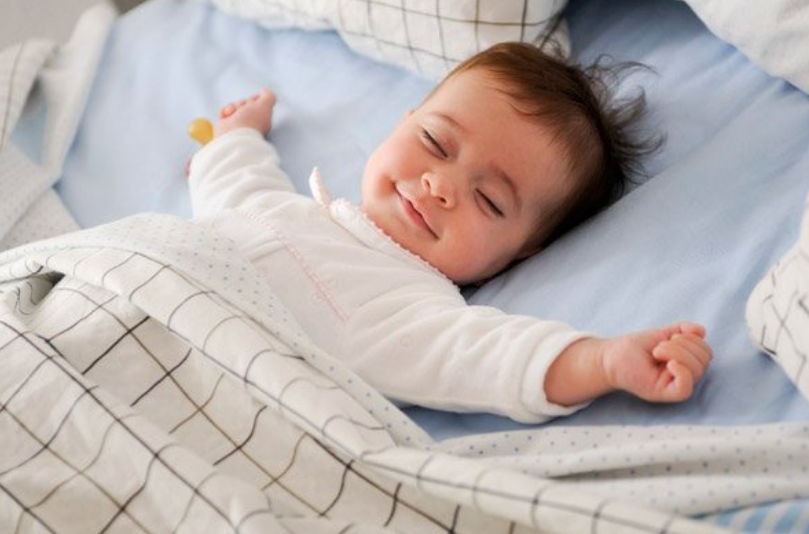 After making sure your crib meets current standards, follow these important crib safety tips:
Blankets and pillows should not be used in cribs, as they can suffocate a baby. Remove all soft toys and bedding from the crib, except for sheets and thin, waterproof mattress covers.
Keep the crib away from windows and other furniture that could pose a hazard if the baby tries to climb out of the crib.
To keep your baby from overheating, never place the crib near a space heater or in direct sunlight, as this can cause burns.
Do not use a rope longer than 7 inches to hang items in the crib or nursery. The longer the rope, the greater the risk of suffocation.
Do not place heavy objects, such as mirrors or large frames, directly on your baby's crib. They may fall on your baby.
Adjust the crib mattress if necessary. Lower the mattress for safety.
Inspect the crib regularly to make sure that the frame with the mattress is securely in place and has no missing, loose or damaged parts.
How to protect your child from furniture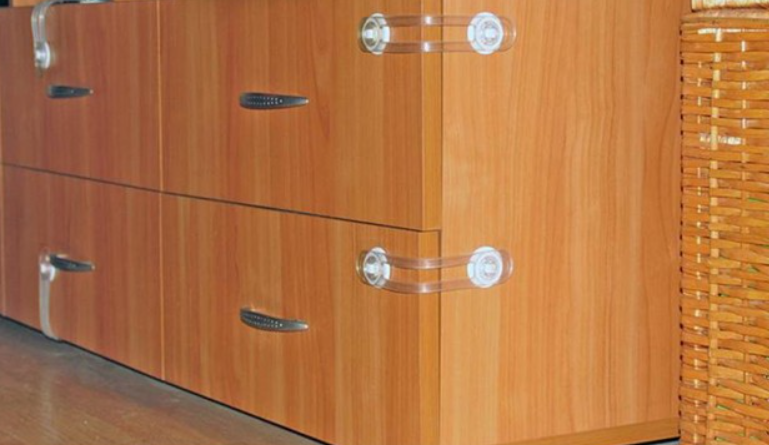 Children show an increased interest in various details. In particular, they often try to open various drawers, doors. Ideally, the doors should be lockable. It is desirable that they have locks. Leaving keys in the wells is not recommended.
Furniture that wobbles and dangles is also a threat to the child. A child may accidentally get hurt.
Attach tall furniture, such as cabinets and bookshelves, to the wall so they can't tip over on a child.
Do not allow toddlers to open dresser drawers with padlocks.
Do not use furniture with glass doors in a child's room.
Rocking chairs can also cause injury to infants. To protect small fingers and toes, choose a rocking chair with a locking mechanism that has a slide lock when not in use.
Toy boxes can also be very dangerous and deserve special attention. Old-fashioned toy chests without spring hinges can crush a child's hands or head when closed. If your chest does not have spring hinges, replace them or remove the lid completely.
How to protect your child from doors and windows
A dangerous place for a child is windows. Children often like to watch what's going on outside.
Prohibit night outings by installing baby doors or devices that do not allow toddlers to operate the doorknobs.
Little fingers can easily slip between cabinet doors. To protect your baby from injury, install a netting on the door that slides over the partition and prevents the hinges from opening.
Don't rely on mosquito netting on a window. Unlike window nets, which can be purchased at any hardware store, mosquito netting is not designed to handle the load. Windows can also be installed so that they do not open more than a few inches.
Blinds with long cords can cause suffocation in children. Make sure all cords are securely unplugged before leaving your child in the room unattended. If you decide to install blinds, remove and install safety devices designed to block cords or control access to them.
Do not buy blinds with embroidery, decorative markings or other similar embellishments. These elements can come off and cause curious children to choke.
Incorrectly installed or insufficiently secured curtain hardware can fall on a child. To avoid accidents, attach all curtain hardware directly to the wall studs or with appropriate drywall anchors.
How to keep your child safe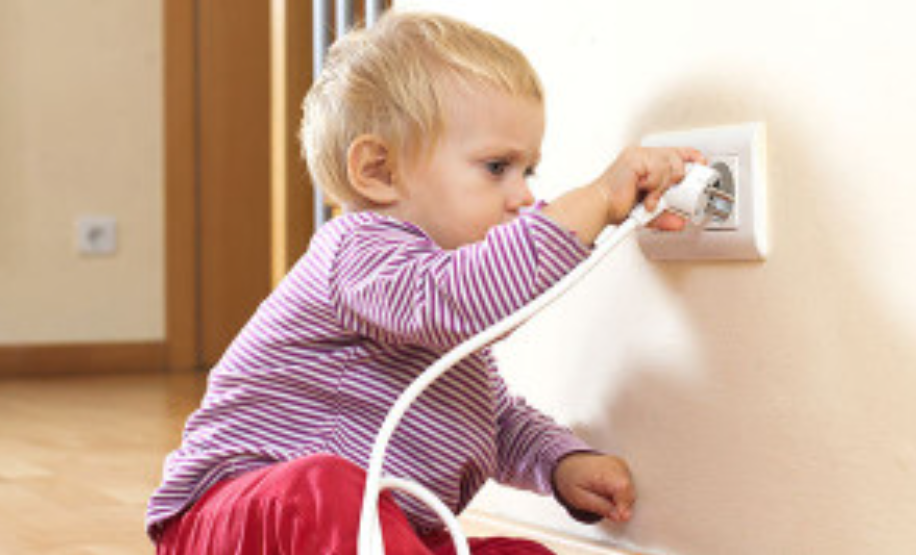 Install plastic safety plugs on all unused outlets.
Place non-slip pads under all mats.
Avoid floor lamps that can be easily pulled toward you.
Don't place table lamps or other heavy decorative objects on the tablecloth.
Buy a baby monitor.
Heavy paintings are a hazard even when properly installed. Be careful what you put on the shelf. Soft ornaments are a safe choice.
It is advisable to install a ceiling fan. This is primarily for safety.
Install smoke detectors and check them regularly. Change the battery periodically, but at least once a year.
A newborn baby may seem completely innocent, but before you know it, that little bundle of joy will turn into a bouncing ball of childhood problems! Better to be prepared than surprised later.