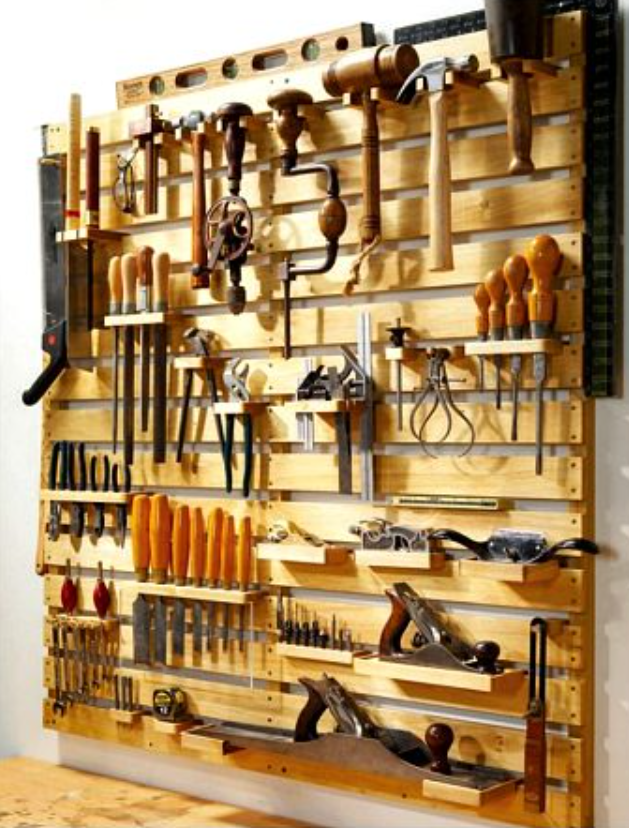 Shelves in the Garage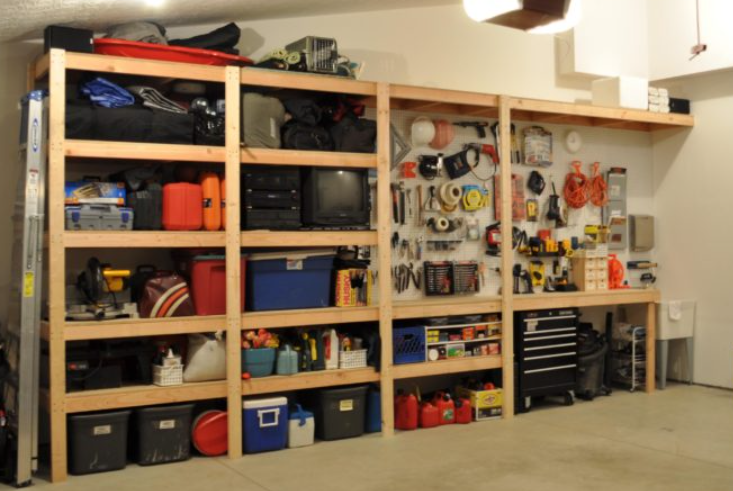 Flexible and functional garage shelves are the best option for storing all sorts of items like toys, paint, tools and cleaning supplies. You can inexpensively buy a traditional garage shelf system for everything from tools to bicycles, or create your own solution with practical shelves and plastic storage bins.
Ball Holders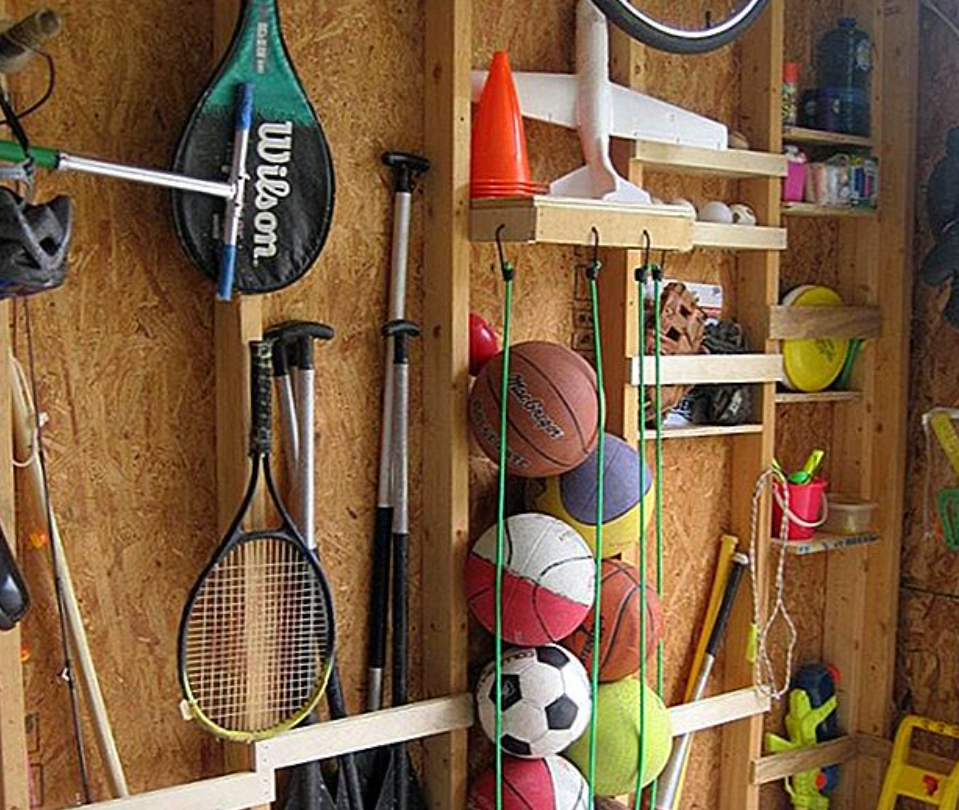 Is there anything more useful than elastic cord? You can just throw balls and toys in a drawer, but you can use the space much more efficiently if you attach the cord to the garage wall.
Fasten your bicycle to the wall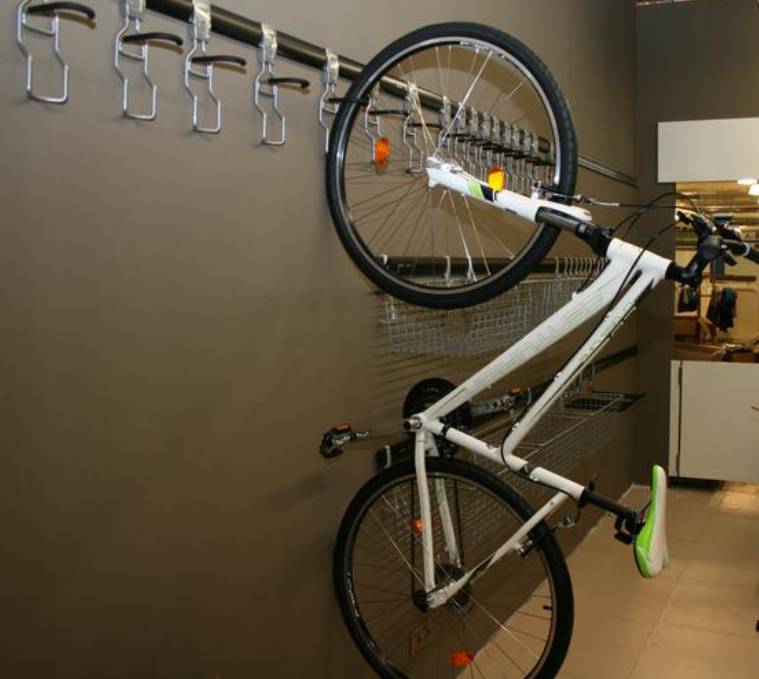 A simple way to store your bicycle (or bikes) is with a simple hook. This idea allows you to use vertical storage space in your garage. It's also easier to remove one bike at a time. It's not an attempt to get a bike out from under a pile of bikes (you know bikes are always falling on top of each other). If you're worried that the hook won't hold the weight of your bike, in vain – this hook holds up to 50 pounds, which should be more than enough for a regular bike.
Baskets for small toys and other items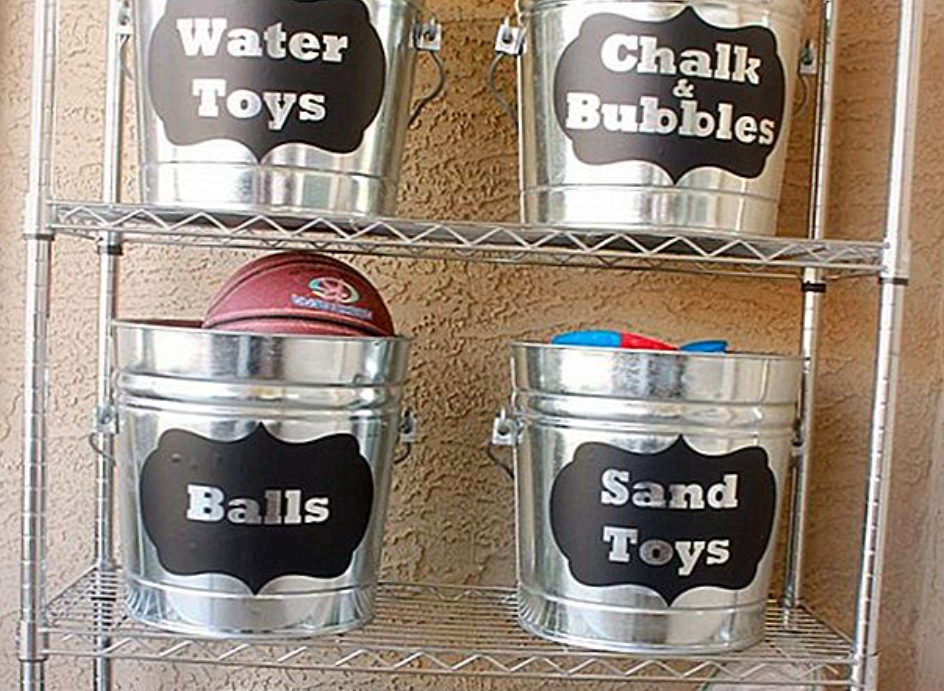 We've identified the bike and big toys, but what about small toys like toy trucks, jump ropes, water guns and sidewalk chalk? Buying props in such a large space is much more difficult. So the idea of storage using labeled segments or storage units makes a lot of sense. It's a functional and efficient way to store all sorts of tools and little things in the garage.
Glue a magnet to hammers to hold nails together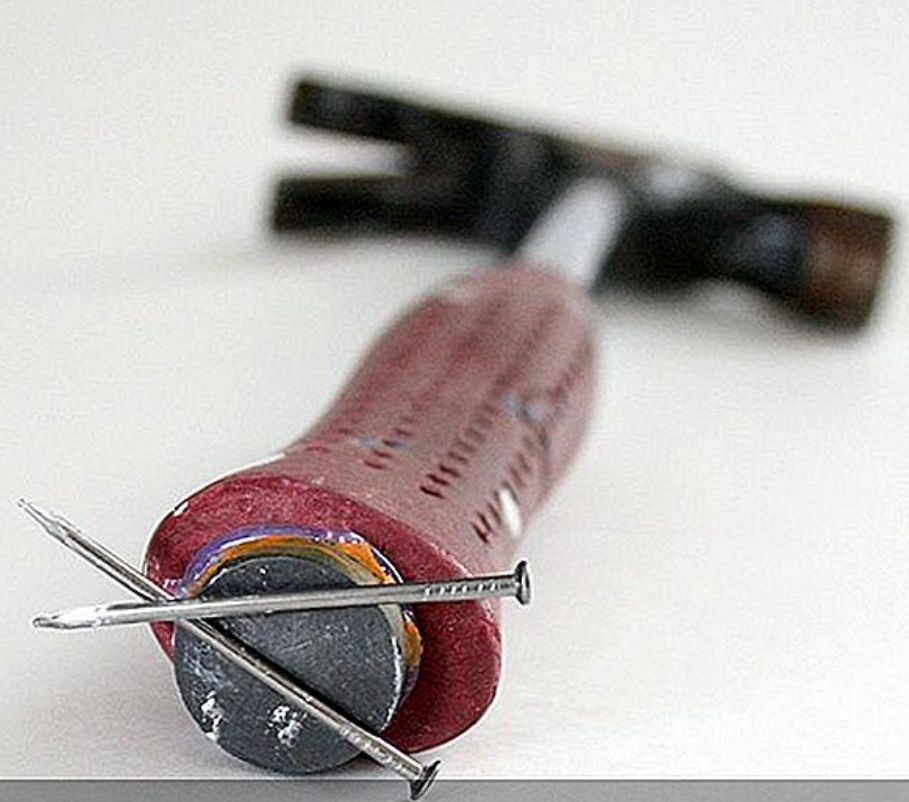 Gluing a magnet to the bottom of your hammer is a clever and easy way to make your own fixture that will hold your hammer and nails together. This feature is especially useful when you don't want to look for your nails when you need them in the middle of a project.
Using PVC pipes to store household tools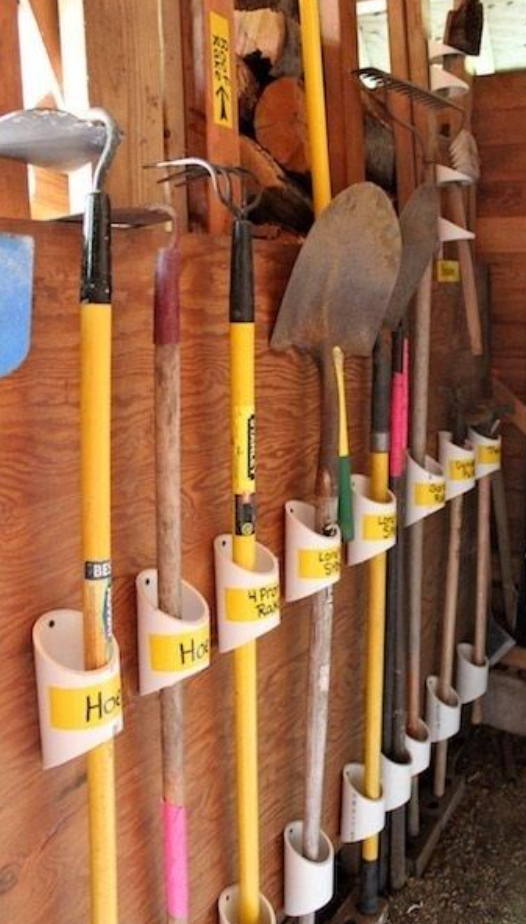 Storing garden tools, such as rakes, and cleaning tools, such as brooms, is a problem. If they are not attached to the wall, they can accumulate on the floor. This is unsafe and unsightly. By securing them to the wall with PVC pipes, you can access them when you need them, but they won't get in the way when you don't need them.
Mounting from profiled metal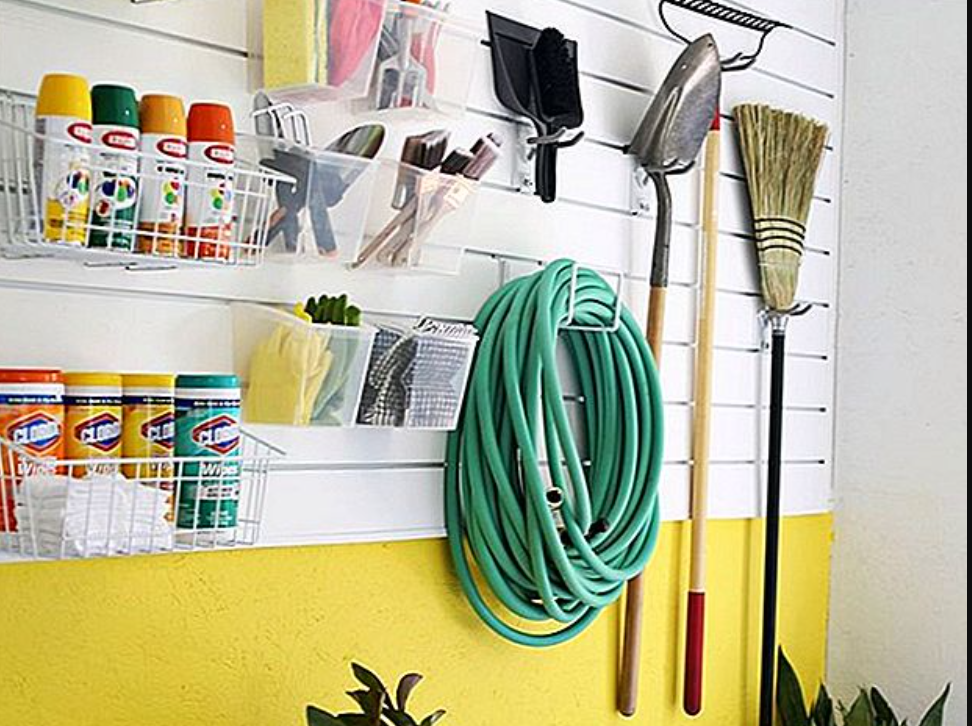 No garage workspace is without scrap metal or sheet metal walls. With profiles it is very easy to organize the storage space in the garage and easy to find what you are looking for.
Suspended metal folding chair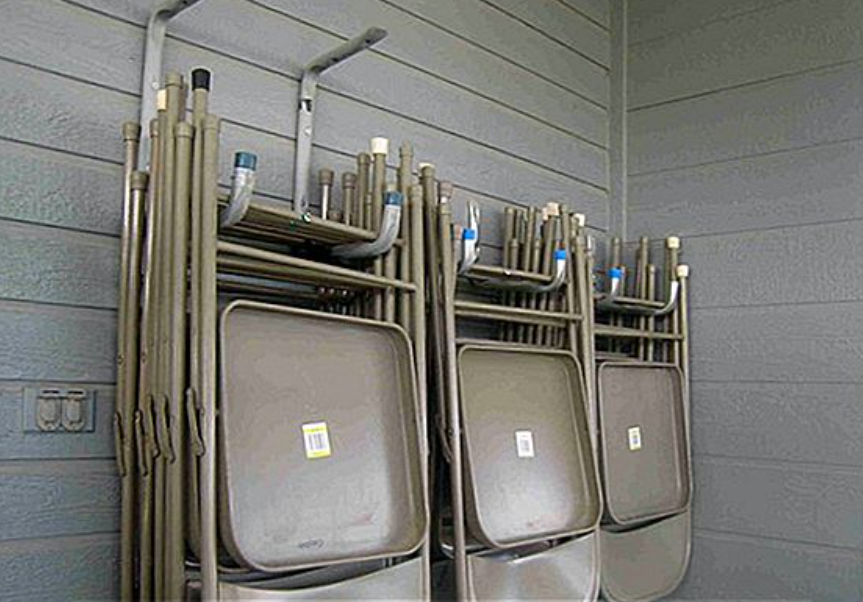 Metal folding chairs are great for when you need them (picnics, parties, gatherings of all kinds), but storing them is a terrible hassle. By attaching a hook to your garage wall, you'll save a lot of space in your garage and at the same time keep those pesky chairs away.
Small things fill the free space much faster than large furniture.