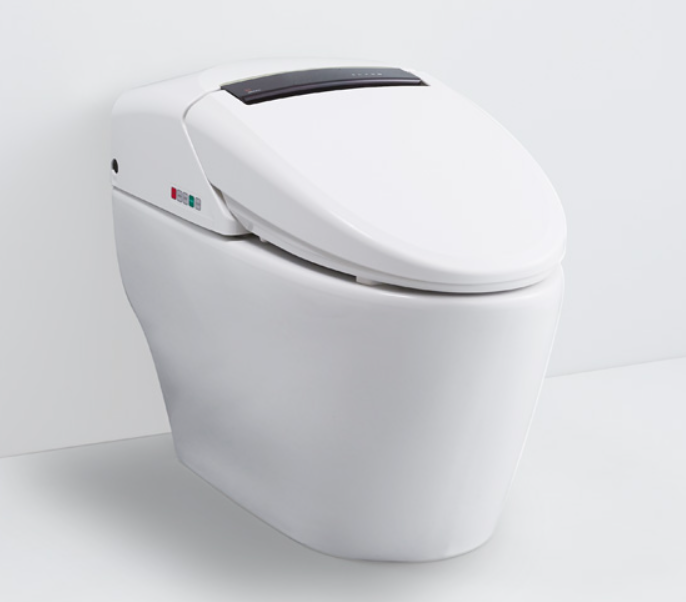 Built in bidet
The bathroom is where your day starts.
FRESHNESS AND CLEANLINESS! Cleanliness giving a feeling of freshness
Man and water meet every day.
General basic functions
Automatic flushing.
Automatic flushing.
Automatic flushing function.
Flame fireproof / antibacterial polymer nozzle.
Automatic toilet bowl cleaning.
Soft opening and closing the lid.
Fine adjustment of nozzle position.
Automatic cleaning of nozzles.
Deodorization function.
Automatic self-diagnose function.
Power selection function.
Model rb2400 toilet seat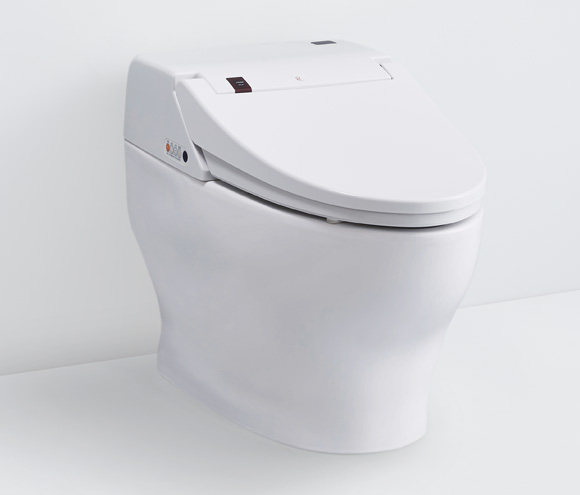 The RB2400 Smart Toilet – Royal & Co does not require a water tank, it looks compact and elegant. Cyclonic wash mode is only available in RB2400 toilets.
Porcelain toilet pedestal; Korean enameled porcelain – W: 710 mm * D: 390 mm * H: 145 mm. Electronic toilet seat lid; Made of ABS plastic – W: 710 mm * D: 390 mm * H: 380 mm. Brand and manufacturer: Royal & Co.
Your bidet with remote control.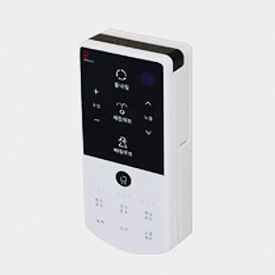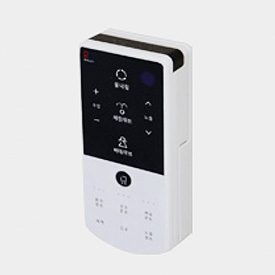 rb2400 toilet seat
Hygienic and easy flush/cleaning control by minimizing surface curvature thanks to the skirt-shaped design of the bidet.
Direct water connection type without water tank. High-pressure siphon water jet.

Luxury bidet with elegant design, sustainability and advanced functions!
Korea's best all-in-one ceramic bidet, based on 47 years of craftsmanship , by combining advanced technology and luxury design of Royal & Company, a leading bathroom culture company.

In Korea in 1994, Royal & Company developed the world's only vortex cleaning method at that time, the company was the first to develop and distribute BIDET in Korea because of its advanced technology and reputation.

The accumulated technology and know-how that made it possible to create the royal bidet for the first time in Korea.
Technology for people, design that embodies comfort/softness and perfect feeling of performance that cannot be compared with existing bidets.
Built in bidet function
How does it work?
1) When you lift the lever or press the button – water is sprayed in the "right place" to give you a feeling of freshness and cleanliness.
2) Wipe your buttocks with 1-2 sheets of toilet paper.
3) You feel great.
Improves hygiene of the buttocks and genitals.
Facilitates hygiene procedures for women on their critical days.
Facilitates mobility for older citizens.
Assists the handicapped.
Prevents urinary tract infection (UTI)
Health benefits.
Flushing and control with remote control.
Comfort toilet, nozzle (vortex cleaning), and drying function.
Easy bidet installation with specially designed drain pipe: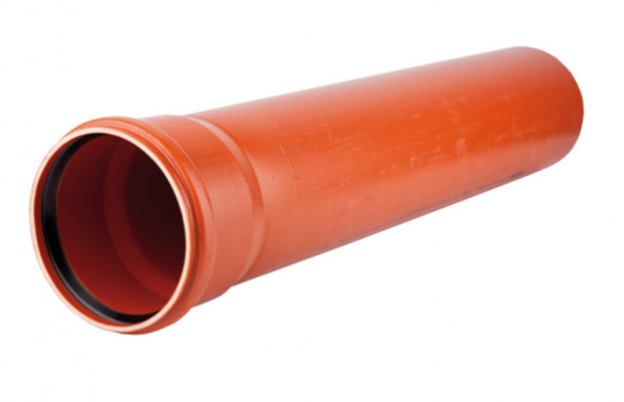 Built in bidet economic system
On Washing technology.
Cleaning with water drops.
The only modern under washing method developed in Korea under the technical guidance of TOTO, by mixing 70 drops of water in a straight line and rotating with an electronic pump and draining the water. 
Air bubble cleaning (air mixing) 
Cleaning method to experience high power and gentle cleaning by force-mixing air with cleaning water and spraying it with an air pump.
Vortex Cleaning.
A gentle and clean cleaning method where a swirling stream of water is sprayed onto the buttocks through several protrusions in the opening of the cleaning nozzle. 
Built in bidet spray
Optimal nozzle for cleaning according to hygiene requirements.
It is designed to spray water at an oblique angle, with the cleaning nozzle washing only the back of the buttocks during cleaning, so it has a high cleaning effect and is designed so that flushed dirt does not touch the nozzle, so it is more hygienic.

Conventional products are unsanitary because the water is sprayed at an angle, vertically, with the nozzle protruding near the bottom of the buttocks during the wash, and the feeling of washing can be painful, and the washed dirt can get on the nozzle, thereby clogging.
Toilet seat build it specifications
Features:
Cleaning functions built in bidet:
Glute cleaning – yes
Toilet flushing – yes
Baby cleaning – no
Pause cleaning – yes
Massage cleaning – yes
Cleaning position adjustment – yes
Water pressure control – yes
Temperature control of hot water – Yes
Comfortable and comfortable hygiene:
Exterior self-cleaning – yes
Warm air drying – yes
Temperature controlled warm air – yes
Heated seat – yes
Seat temperature control – yes
Deodorization function – yes
Seat lid – yes
Automatic cleaning of a toilet bowl – yes
Remote control – yes
Braille display – no
Alarm clock function – no
Nozzle cleaning – yes
Energy saving / safety:
Soft-start cleaning – yes
Central connection – yes
Energy saving function – no
Self-diagnostic function – no
The choice is yours !