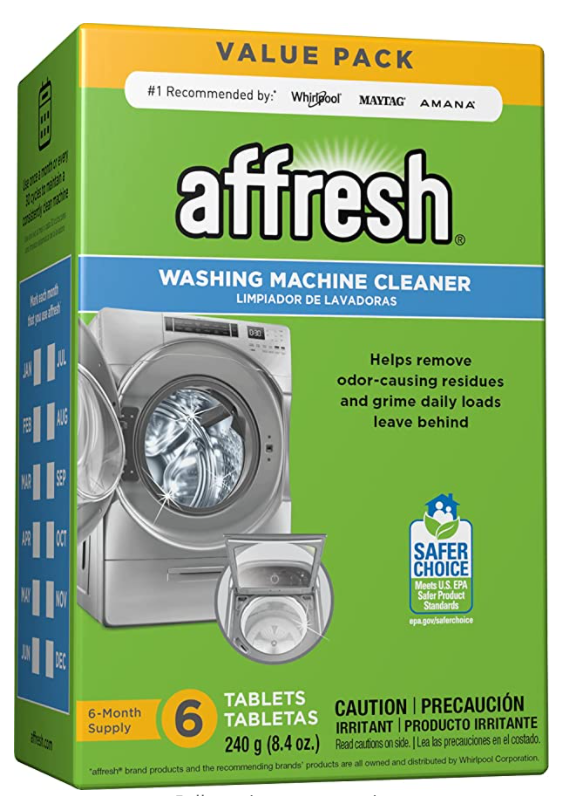 An automatic washing machine is a great invention that makes people's lives easier. It allows you to forget about time-consuming manual washing and rinsing the laundry – the mistress only needs to put it in the drum and take it out when finished. But, there is one more nuance – the unit itself needs care, otherwise fungi, unpleasant odor, plaque and, as a consequence – breakage appear in it.
How to get rid of mold in the washing machine, How to prevent mold
Modern washing machines come with a built-in fan, which reduces the growth of mold, thereby prolonging their life.
Washing machine fans are now available directly from the manufacturers of non-vented washing machines. Explore the causes of mold in high-efficiency washing machines and general precautions for front-loading washing machines.
General information about front-loading washing machines.
Front-loading washing machines are designed for high efficiency with low energy consumption. But this energy-efficient washing machine model also has its drawbacks. Some consumers have experienced the appearance of mold or an unpleasant odor from a front-loading washing machine. If these problems are present, they can be difficult to fix. By exercising caution, you can prevent this from happening.
Not all high-efficiency front-loading washing machines have this problem, but many brands have implemented it to prevent or at least reduce this risk in some newer models.
Mildew, fungus or the causes of unpleasant odor
There are several causes, but the main one is moisture left in the washing machine. Excess soap and dirt can dampen some areas. Because of the low moisture content, cleaning residues such as stains, dirt and skin flakes, as well as water softeners and detergents, do not always drain completely from the front-loading washer. Using cold water for most loads can cause problems. Residue can build up on rubber door gaskets, soap/conditioner dispensers, or other parts of the washer, and over time it can start to get moldy, or your washer can become smelly.
Tips for preventing mold and bad odor
Always leave the door and dispenser slightly untouched after washing. Keep the front-loading washer-dryer and detergent/conditioner dispenser dry.
Do not leave damp laundry in the washer-dryer overnight. At the end of the wash cycle, leave the door open.
After loading, rotate the drum by hand to see and remove all items. Some items may stick to the top or side of the washer-dryer drum.
Use a fabric softener sheet in the washing machine instead of liquid fabric softener.
Liquid detergents do not leave a residue in the form of powder, which does not dissolve well.
Use the correct amount of detergent. Too much detergent can cause residue. Experiment until you find the minimum amount that provides a clean wash.
Sometimes warm or hot water can wash things like white linens, linens and towels, so be sure to rinse them after washing.
Always clean your washing machine according to the product's instructions. High-performance front models have a cleaning cycle, and you should run this cycle periodically according to the instructions.
Inspect the seal inside the door opening and remove any visible debris. It can also be wiped down to speed up the drying process.
Always use phosphate-free laundry detergent in front-loading, high-capacity washing machines. Washing powders labeled Surfactant are low foaming and are recommended for these low-flow washing machines.
If you have smelly towels and mold in your washing machine, the best remedy is to install a washing machine fan in the back of your front-loading washing machine. This seems to be the best long term solution for removing mold in washing machines.
It's been a month since Washer-Fan was installed, but the towels kept smelling. I'm pretty sure this is the best (and only) solution for removing mold on front-loading washing machines. A small fan runs 24 hours a day, circulating air inside the washer, even when it's not in use. This dries out the inside of the washing machine and prevents mold growth.
We replaced the first model washer fan with an advanced washer fan. I wanted to see how easy it was to install the new model. The new unit has strong magnets, so no screws are needed, and it fits any washing machine with a rear opening, regardless of the brand of washing machine. Thus, it is very easy to order a washing machine fan and install it on your washing machine. Mildew problems are more common than in front-loading washing machines, as they can also occur in high-capacity, high-efficiency washing machines. For washing machines without front-loading, the manufacturer will soon develop a solution.
Fans for washing machines can now be purchased directly from the manufacturers of non-front-loading washing machines.
Removing mold/odor from the washing machine
If you already have a mold / odor problem with your front-loading washing machine
If your front-loading washing machine is still under warranty, contact the manufacturer for repair or replacement. To solve this problem, you'll need to take a firm stand with your reseller or the manufacturer.
If the warranty has expired, your first line of attack is to clean the washer to remove the problem mold. Some consumers have had good results with products such as Affresh, which are designed to clean high-performance washing machines. However, some have not had success with such products.
If a gasket appears to contain mold, replacing it may solve the problem.
Class action cases have been filed on these issues, and some of them may still be litigated. For this reason, it is difficult to get a definite answer from the manufacturer. Contact consumer protection and file a complaint. Ask if there is a lawsuit for that particular brand of washing machine. You can get involved and settle any such claims.
What are the expected problems with front-loading washing machines
1. Although not strictly necessary, there is a high risk of mold formation until a suitable modification of the front-loading design is made. Prevention is paramount, and you should know that this model of washing machine requires more attention than an upright-loading machine. A front-loading washer is quite affordable, costing twice as much as traditional top-loading models, not three times as much. In other words, they are beautiful looking, fun and easy-to-use washing machines, with great convenience and energy-saving features.
2. They are designed to be used when the water level is low, which can cause problems when draining the wash material. The design of the unit is also an obstacle if the components are not completely dry. In addition, repairs can be more expensive in the long run than repairing top draft washers.
3. Mildew and odor problems have occurred on some models, but have not been addressed, but may not be typical of all front-end loaders. The use and care of the washer is up to the owner of the unit, so problems can arise and you can fully enjoy the high performance washers without major complaints.
4. When buying a front-loader, you should look into vacuuming your washing machine, using only detergent and following the above tips and manufacturer's recommendations to avoid problems. Buy from a reliable source and learn about the seller's return policy and, if necessary, how to make warranty repairs.
If you take proper care of your washing machine, it will work properly for many years, and you can forget about breakdowns, mold and mustiness, or not face such problems at all.