Some things can directly spoil our mood every day without us even realizing it. Both Eastern and Western studies have already agreed that the furnishings in the home affect the quality of life of the people who live in it. It's a good time to air out the house and get rid of things we haven't needed for a long time.
It's time to shake off the stale dust and let some fresh air into the house. To make room for this, there is a list of things to get rid of during a general cleaning.
Never buy unnecessary things, unless of course you want to protect yourself from a senseless waste of money and save the family budget.
Toilet mat, set of toilet mats
You don't need a rug for the toilet bowl or on the toilet
Everyone buys mats for the bathroom and toilet. Mostly to avoid cooling linoleum and ceramic tiles. After all, it is unpleasant to cool your bare feet in the morning or evening, and especially when you are getting ready to take a relaxing bath or shower. A cold floor can not only wake you up instantly in the morning, but also give you a sharp chill, which naturally has a negative impact on your health and comfort. In addition, a smooth bathroom floor can be slippery, which is dangerous, especially when combined with water accidentally spilled from a tub or shower. The ideal solution for cold and slippery bathroom and toilet floors is warm and absorbent mats and bathroom mats.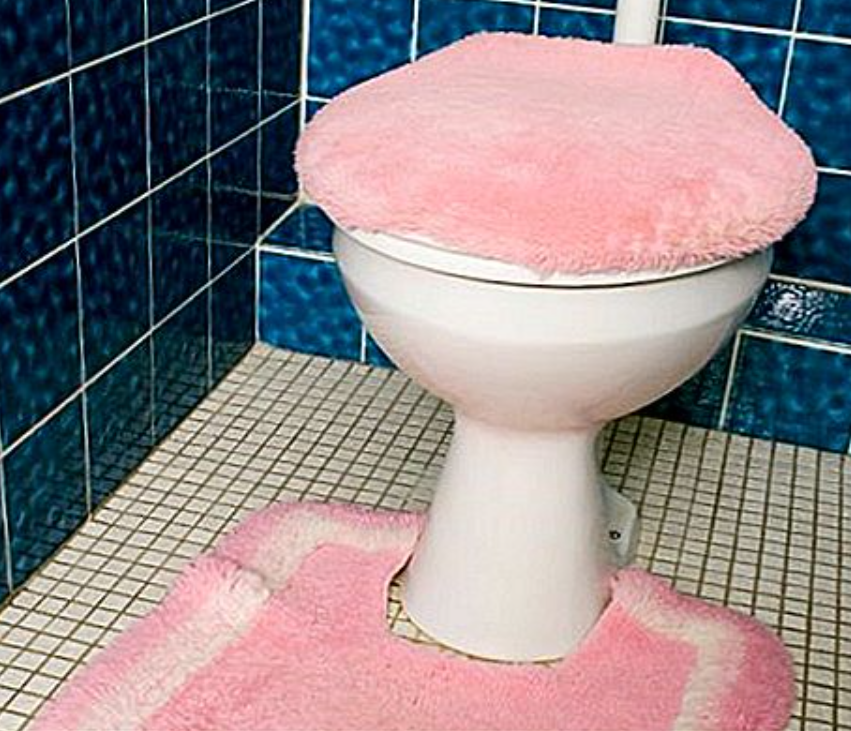 No one needs a blanket or mat for the toilet seat. Nor does anyone need a rug on which to lie comfortably on the bathroom floor. First of all, these items are a breeding ground for germs and just need something to clean them. Second, is this really what you want?
To warm the cold tiles, expose the toilet lid and put a small decorative mat on the floor, slightly protruding beyond the toilet.
Lots of frames for photos and pictures
Get rid of anything that pulls you back in time.
Nothing new and valuable will come into our lives if there is no space.
It is impossible to create something new without getting rid of everything old.
Many incompatible picture frames hanging on the wall or sitting on a table, especially ones that are too small or cheap, are confusing. Family photos are important. That's why it can be hard to discard some pictures for sentimental reasons. Instead, choose a favorite, put it in a nicer frame and mark it for future use by giving it a prominent place. For example, build one gallery wall or draw a staircase as a favorite. Create a console with stylish framed photos, and donate the rest of the frames to a good cause.
Alternatively, spraying the same color on a mismatch paint frame increases cohesion when displayed as a group.
Old, unsightly, outdated curtains
Things have the property of receiving and storing the energy of the person who uses them.
Everything around you, especially the objects that surround you at home, is a reflection of your inner state.
You cannot go back to the past, you can miss the future.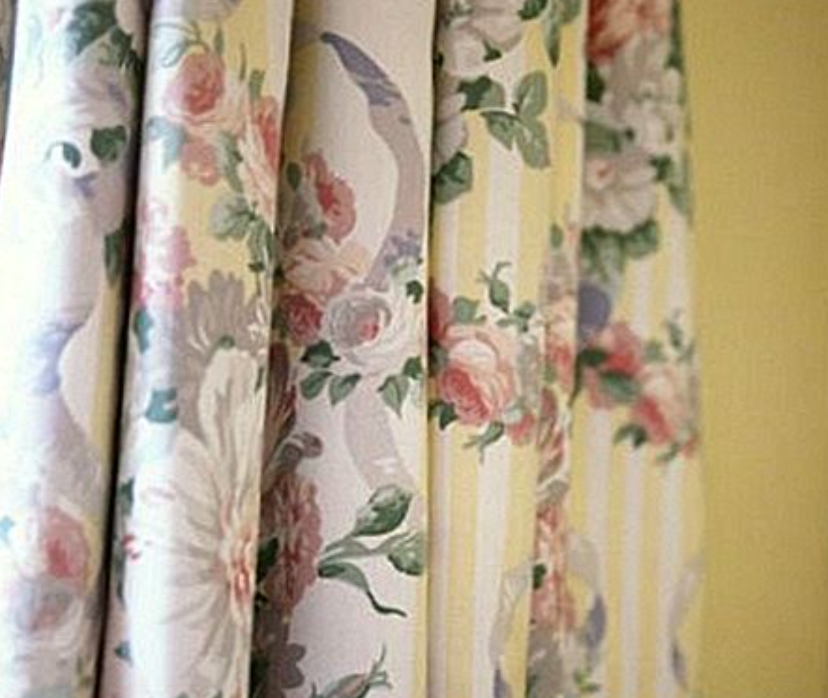 Some rooms don't need curtains. Even if you're not sure about it, there may be many reasons.
First, if you are lucky enough to live in a house with beautiful windows, you may even have the original wooden trim. Then it should not be covered with a cloth. Second, if you live in a rural or wooded area, you may not have some rooms in your home. You need curtains that provide natural light, and better. Finally, to be clear, the choice of curtains is not the most flattering.
Take a look at print curtains or buy blinds.
Lots of cheap glass vases
It's hard to give up memorabilia brought back from travel or donated by family and friends. But think about whether you're really happy with a vase that ruins all the decor in the house.
Cheap glass vases are another thing you don't want in your home. Put them away! Try using three or four beautiful vases of varying sizes for fresh flowers, but that should be enough.
There is one exception to this rule, however: glass vases can be used for other purposes. Homemade Modern Spray painted a collection of florist vases white to create a collection of faux milk glasses that will stand out on your bookshelf. If you're looking for a way to add built-in functionality, this can be an easy and inexpensive solution. Otherwise, get rid of the extra glassware.
Unnecessary arrangement of artificial flowers
Flowers in the interior of the apartment always look bright and fresh, and many housewives are happy to decorate their home with them. Floral compositions enliven any room, please the eye and give comfort.
Another disadvantage is that such flowers are often called dust collectors. Yes, dust settles on them.
Some artificial plants, such as succulents, can really look great. However, if you have large artificial flower arrangements in your home, they are probably dusty and outdated. The same goes for artificial trees. Every room should have something living in it, so think about a living tree, an easy-to-grow room pollen, a small vase of fresh flowers, or just a vase of fruit on the table.
If artificial plants are still your top choice, check out the best methods for decorating with artificial plants, wipe off the dust of the old 90s and start over with a few new, stylish options.
Too many little trinkets
Decorative items (figurines, candlesticks, photographs, paintings) can also be grouped by purpose, by a common theme or by color and texture.
It happens that they look untidy all over the house, but if you combine such items in a composition, they will become an interesting accent in the interior.
Pay special attention to all kinds of collections. If you collect statuettes of cats and it is really important for you, then the house should have a place of honor for cats. They should not stand in the dirt and dust mixed up with stale cosmetics and unnecessary papers.
Accessories are great. It's even important to add personality to your room, but too many accessories can make your home look cluttered and cluttered.
If you have a large collection that you don't want to make parts of, you can rotate them from time to time. There's no need to display everything at once. Don't try to cover every surface with a bunch of little cars and instead follow this silly rule of thumb. Choose larger items by varying the height of the coffee table, stand or table. Reduce visual clutter and achieve a more professional look.
Order in the house – order in the head, so make it a rule from time to time to arrange such a cleaning.